Yay! my Kitchenaid has a new life partner! It's the Cuisineart Mini Prep Food Processor!!!
As many of you know I've been re-decorating my apartment with a beach theme and i'm still working on it… This is the new addition to my aqua themed kitchen! So excited… it's gonna be Macarons & Homemade Pesto time this week at my house!!! 
Isn't she purrrty? 
this is me right now: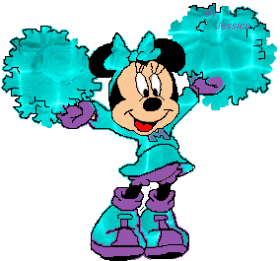 The Fish Bowl

Ingredients
½ cup Nerds candy
½ gallon goldfish bowl
5 oz. vodka
5 oz. Malibu rum
3 oz. blue Curacao
6 oz. sweet-and-sour mix
16 oz. pineapple juice
16 oz. Sprite
3 slices each: lemon, lime, orange
4 Swedish gummy fish

Sprinkle Nerds on bottom of bowl as "gravel." Fill bowl with ice. Add remaining ingredients. Serve with 18-inch party straws.

One of my absolute favorite drinks. My husband always makes me one for my birthday!!

Source: Me and my husband, because we are alcoholics. We got the idea from 50 First Dates and Genghis Grille  Image: Google https://www.google.com/
katie705 asked: Hey so I just started following but i need your help big time! This monday (it's saturday now) i have a thing at the beach with my team mates. My job is to bring a dessert. Nothing overly fancy but tasty enough for people to actually want to eat. Any ideas?? B thank you!!!
try these tags on my blog (they're good for a lot of people)
truffles

cake balls

mini (lots of mini desserts under this tag)

watermelon (for drinks)

summer (for summer drinks/refreshing ideas)
moccatiramisu asked: Hi! So this upcoming fall my club is going to have a welcoming party for around 60 people at the beach. A barbecue stand will be provided there as well, and I will be in charge of the food. What do you think will work best for the occasion?
Ice cream served in beach pails with shovel! It's very good for large crowds, fits your beach theme, and beach shovels and pails are economical if you buy them at a dollar store in your neighborhood!  For 60 People I would say buy 10 medium ones and everyone can serve themselves from the pail (you need extra cups/spoons to serve though)
Grilled Angel Food Cake served with Ice Cream

 (this is perfect for BBQs because all you have to do is buy a cake and grill it on a grill and serve it warm with different toppings and with ICE CREAM! :) It's easy and no fuss!

Grilled Pound Cake

(same concept as above!)

Campfire or On-the-Grill Bananas Tutorial This is great for camping or for a Fourth of July BBQ/Picnic… and I'de top this off with frozen yogurt or ice cream and…. oh yeah…you can make a s'mores version of this, or use peanut butter, Nutella, or other fun toppings! BE CREATIVE!
Aqua Fishbowl Dessert Cocktails (with vodka and coconut rum)